Measurement for Wigs
Choosing the correct wig size can be the difference of feeling and looking comfortable. While it's a safe bet that you'll fit, we want to make sure you get the best wig or hairpiece to fit you.
To ensure a correct cap size, measure the circumference of your head from the front of your hairline, behind your ear, to the nape of your neck, to your other ear and then back to the front hairline (see images below). Keep in mind most wigs have adjustable straps to comfortably secure to your head.
Use the chart below to see the visuals of the measurements and find your correct wigs size.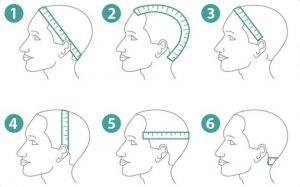 CIRCUMFERENCE EAR TO EAR FRONT TO BACK
HOW TO MEASURE YOUR WIG SIZE
_________________
See chart guidelines below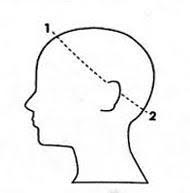 1. Using a fabric measuring tape, hold measuring tape at front hairline
2. Follow hairline circumference to base of hairline at nape
3. Continue around head, back up to front starting point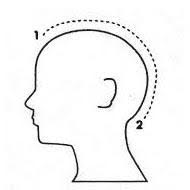 1. Establish "top of head point" by measuring 7″ back from front hairline
2. Hold measuring tape at HAIRLINE at top of ear
3. Measuring across "top of head point", continue down to HAIRLINE at top of opposite ear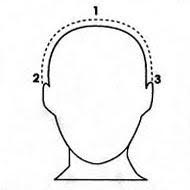 1. Hold measuring tape at front hairline
2. Follow a straight line down center of head, ending at hairline at nape